Made in Britain. Can UK Manufacturing Get Its Mojo Back?
At a time when the UK has created trade barriers with the EU, its largest trading partner, short-lived government plans have added turmoil to the British economy.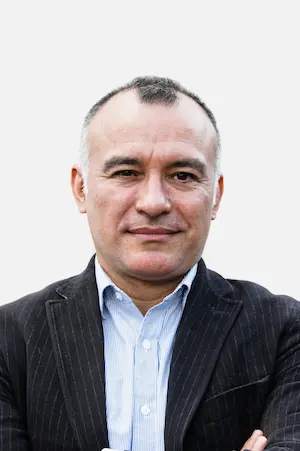 By Gilberto García-Vazquez
Manufacturing exports from the UK during the first half of 2022 slowed to a near-standstill growth, a further sign its economy is struggling to remain competitive. For example, since the UK began leaving the European Union on 29 March 2019, exports of transportation equipment have accumulated $3.56B (-29%) in losses.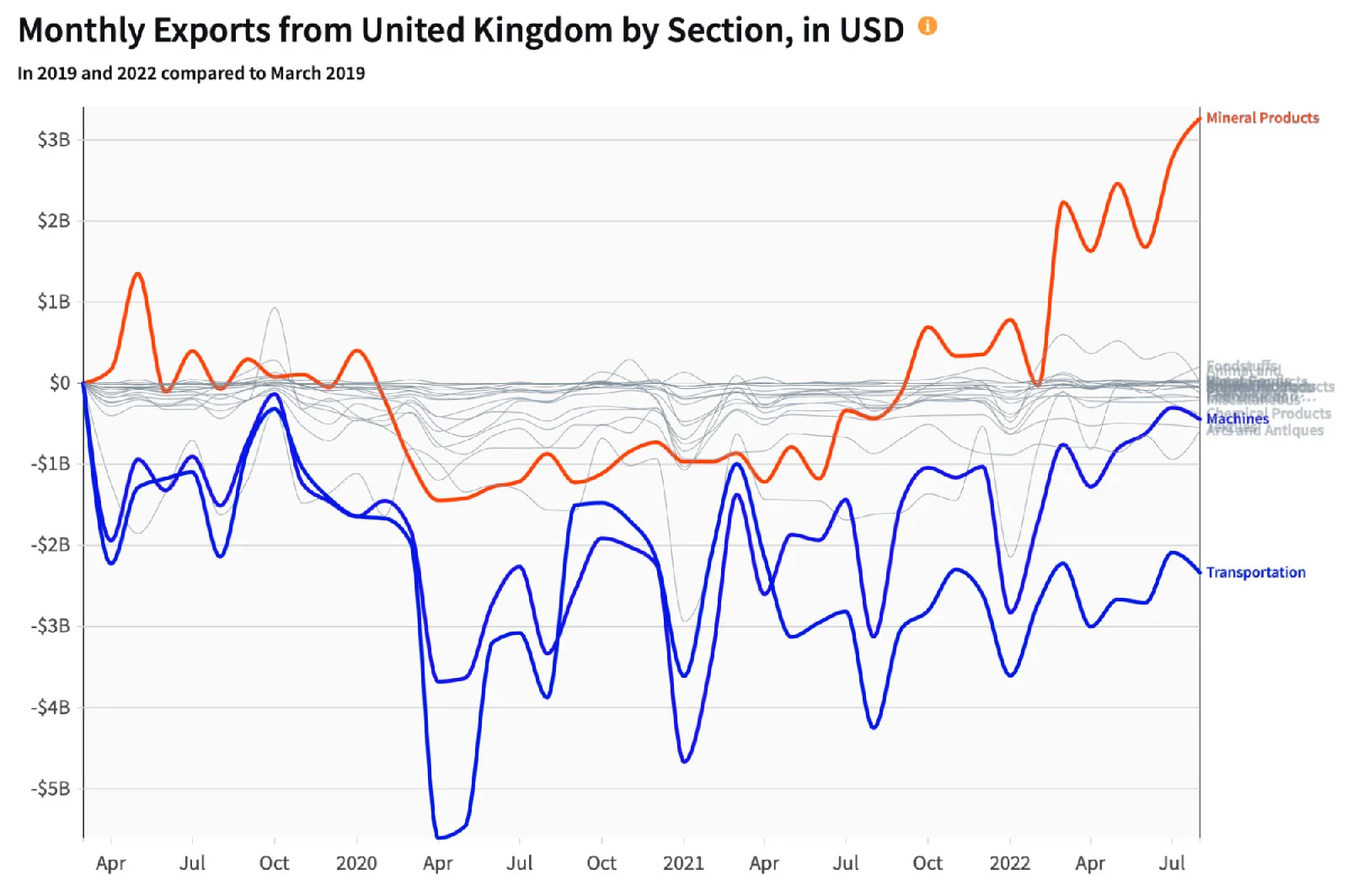 The transportation industry is a puzzle ensembled across frontiers. Trade barriers and economic turmoil carry uncertainties, exchange rate risks, and friction to modern manufacturing, affecting value chains that demand high integration.
So, with trade barriers and failed economic plans increasing costs for manufacturing, operating from the UK could become unprofitable.
Among exports of transportation equipment, the primary decrease has been in aircraft (-2.32B) and cars (-1.16B). Overall, the most significant drops have been in exports of airplanes and vehicles to Europe (-$2.19B).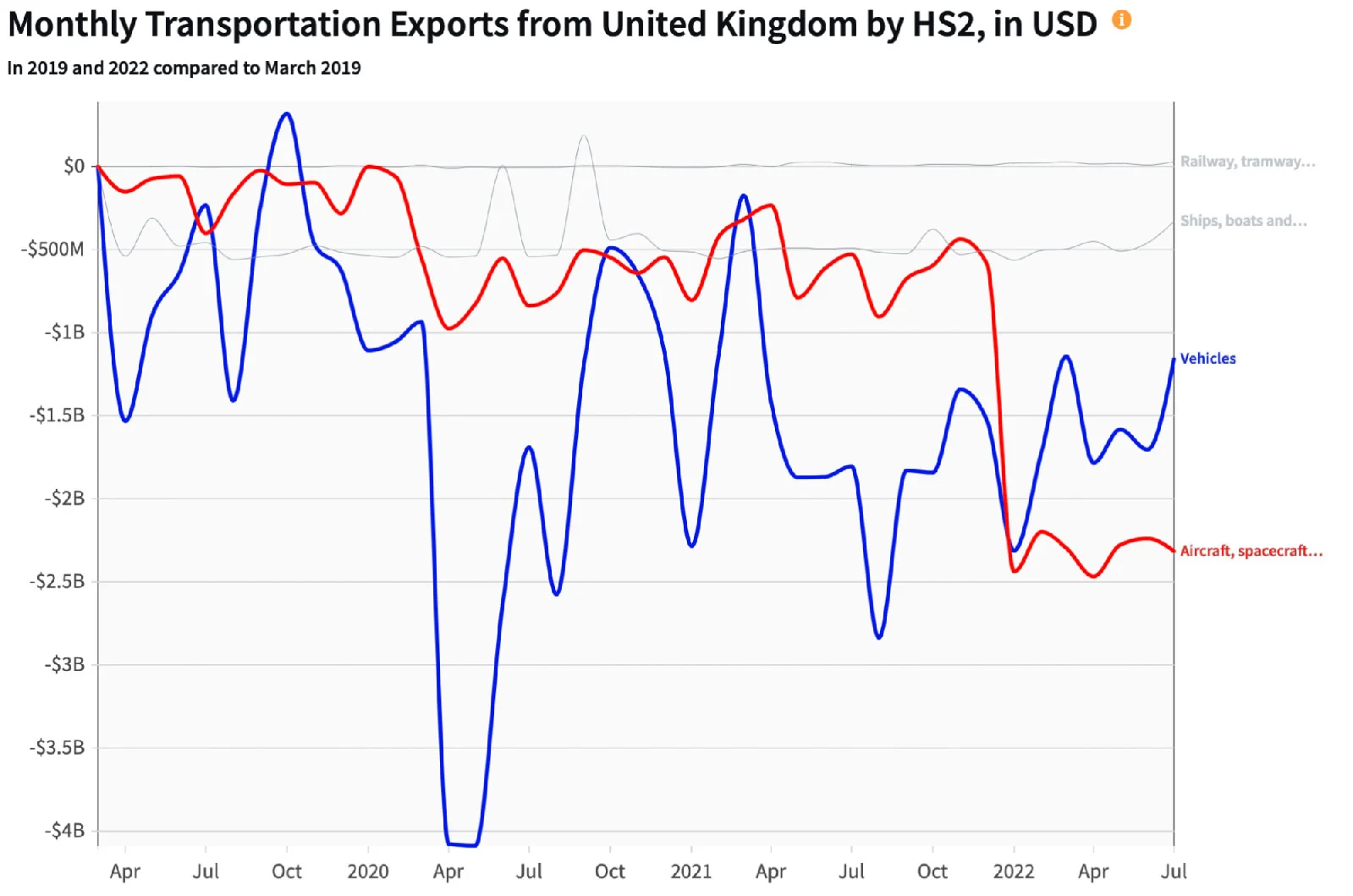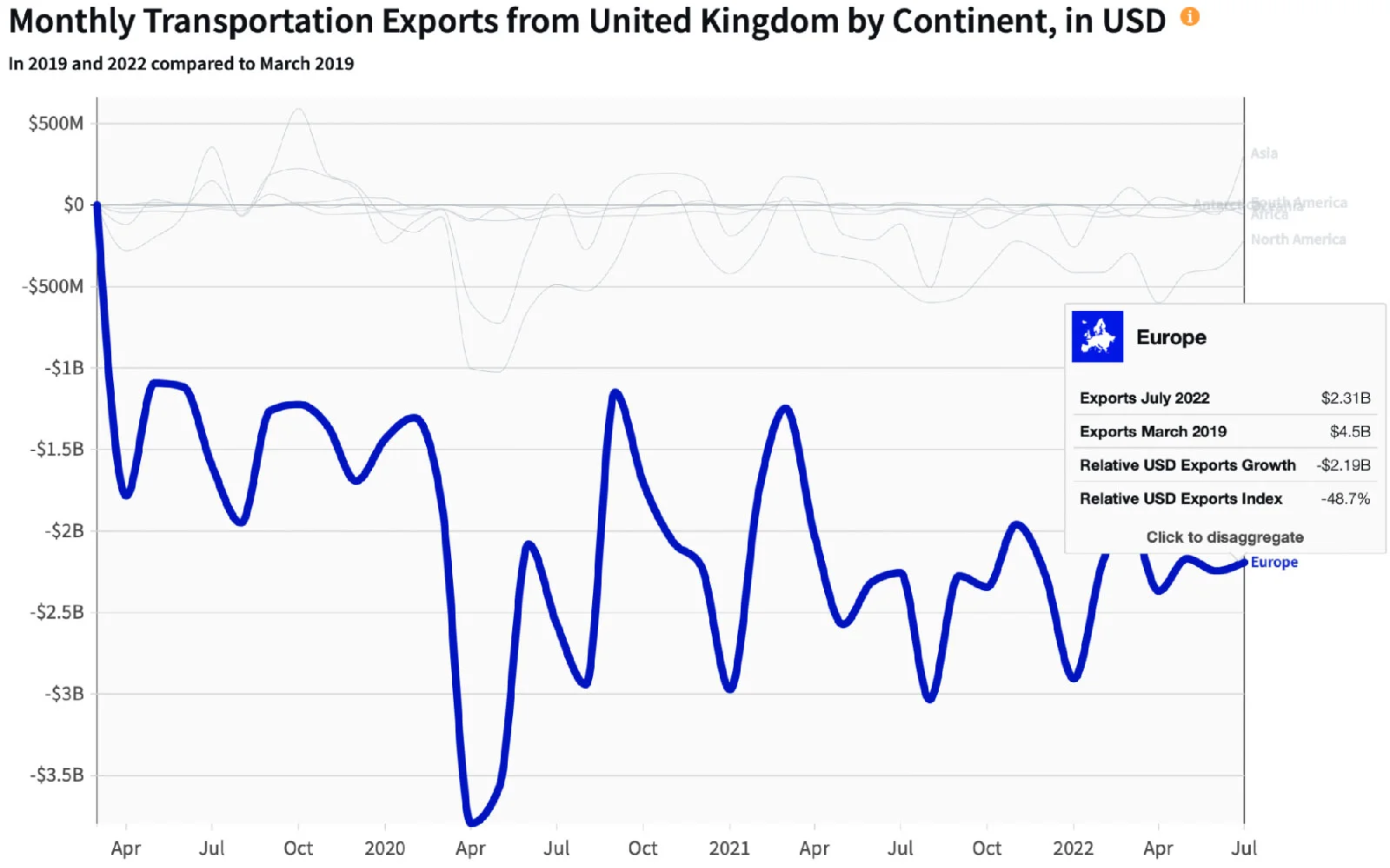 In other sectors, supply chains might need to be more profoundly integrated and independent of frictionless trade. But modern manufacturing is a process in which complex components merge.
As exports from the UK decline, other countries are filling the gaps. For example, exports of cars from the UK to Belgium had negative growth of ↓ -$244M (-74.4%) since March 2019. At the same time, Belgium's car imports from North America have increased by $127M (289%) -mainly from Mexico and the US.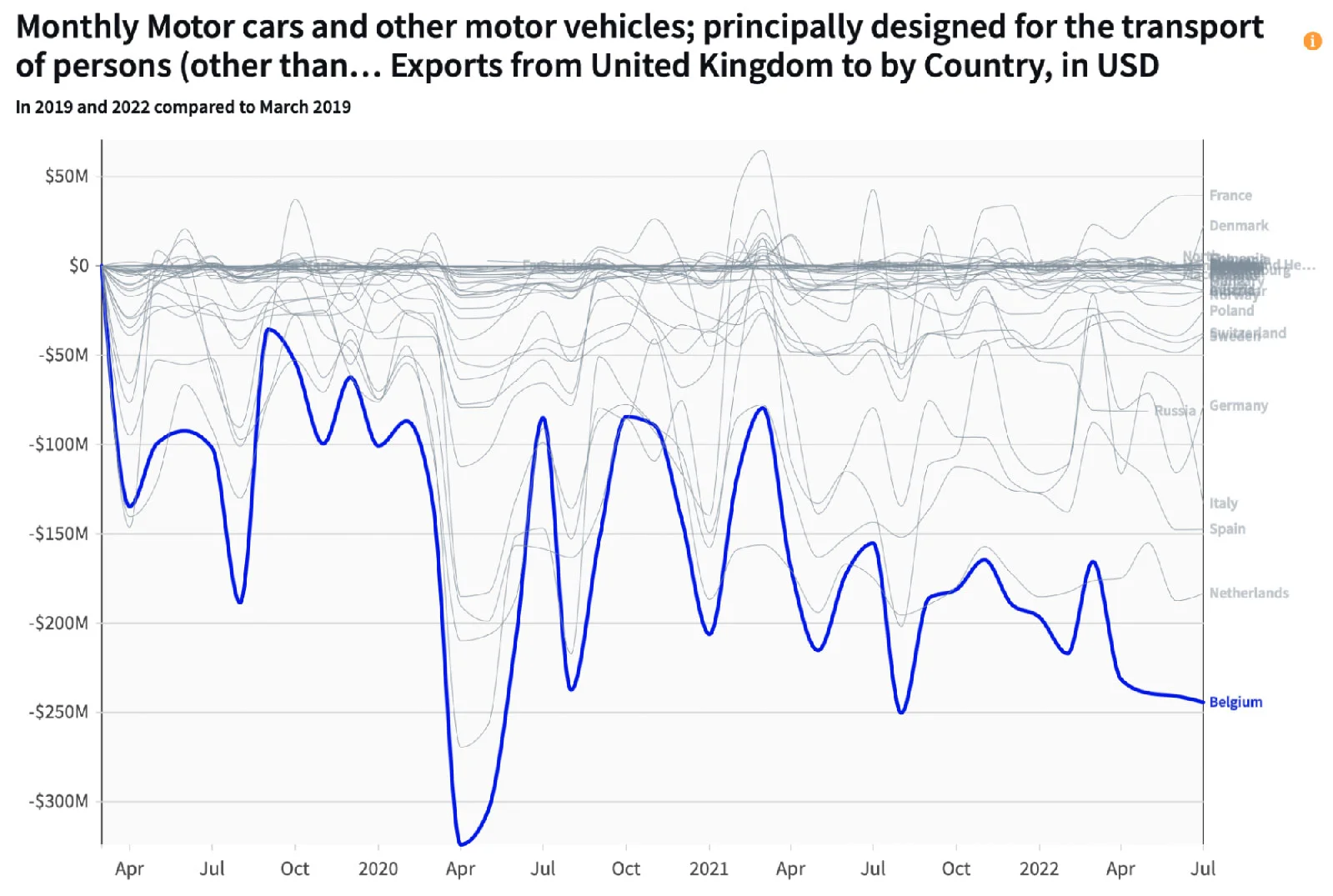 The UK built 403,000 cars in the year's first half, down 19% compared to 2021. Production was affected after Honda closed its plant in Swindon. At the same time, Britain's biggest auto manufacturer, Jaguar Land Rover, is talking about a range of EVs it may assemble in Slovakia.
It will take time for the new government to overcome the turmoil created by former Prime Minister Liz Truss. However, it will take longer to overcome the inefficiencies built by Brexit. Auto-inflicted wounds have harmed the UK economy, and recent trade data suggest those challenges will depend.