Glimpse Into China's Economic Slowdown After Lockdowns
The latest trade data from China suggest that the country's "zero-COVID" policies have affected exports from crucial industries.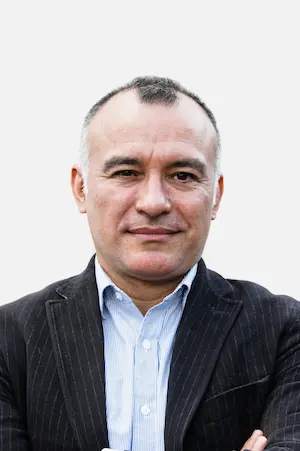 By Gilberto García-Vazquez
In October, China's exports decreased by 0.25% compared to the previous year, while imports fell 0.7%, a sign of an economic slowdown. The data suggest manufacturing has been hurt by a zero-COVID strategy based on shutting down large sections of cities and enclosing millions in their homes.
Chinese exports slightly recovered to 0.4% over a year earlier in September but continued a decline from the two-digit growth experienced the previous year. As a result, the current annual growth is among the lowest in decades.
The countries with the most significant decline in trade with China were the U.S., Hong Kong, and France. For example, exports to the United States fell by 6.72 billion (12.5%) from a year earlier to $47 billion, while imports dropped by 1.74% to $13.8 billion.
On the other hand, exports to Russia rose by $1.91 billion (35%) from a year earlier, while imports, mainly fossil fuels, gained $2.62 billion (34%).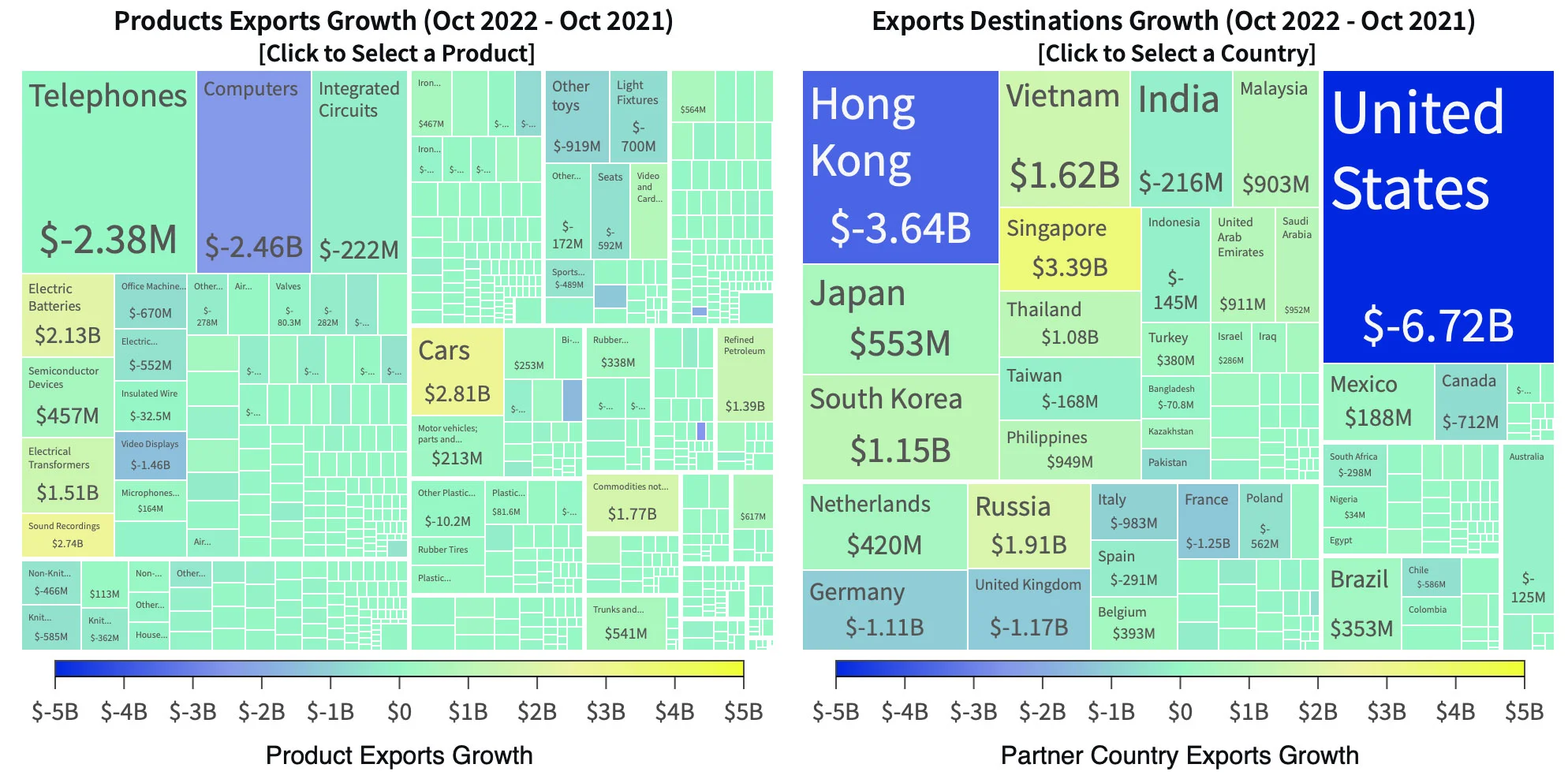 Covid controls vary widely by cities and districts within China. However, different analysts calculate that about half a billion people have been affected by lockdown measures -about a third of China's population. The cities with the most significant restrictions are Beijing, Shanghai, Zhengzhou, and Nanjing, all hosts of critical value chain manufacturing.
Zhengzhou, in Henan, is home to 70% of global iPhone shipments. So October was crucial for the new iPhone 14 release. But, unfortunately, smartphone exports from Henan to the US dropped 18.1% in October from the previous month. So eventually, Apple had to warn shoppers to expect delays in receiving its products.
Other countries affected by the decline in exports from Henan in September are the United Arab Emirates (-44.6%), the United Kingdom (-39.9%), and the Netherlands (-37.4%).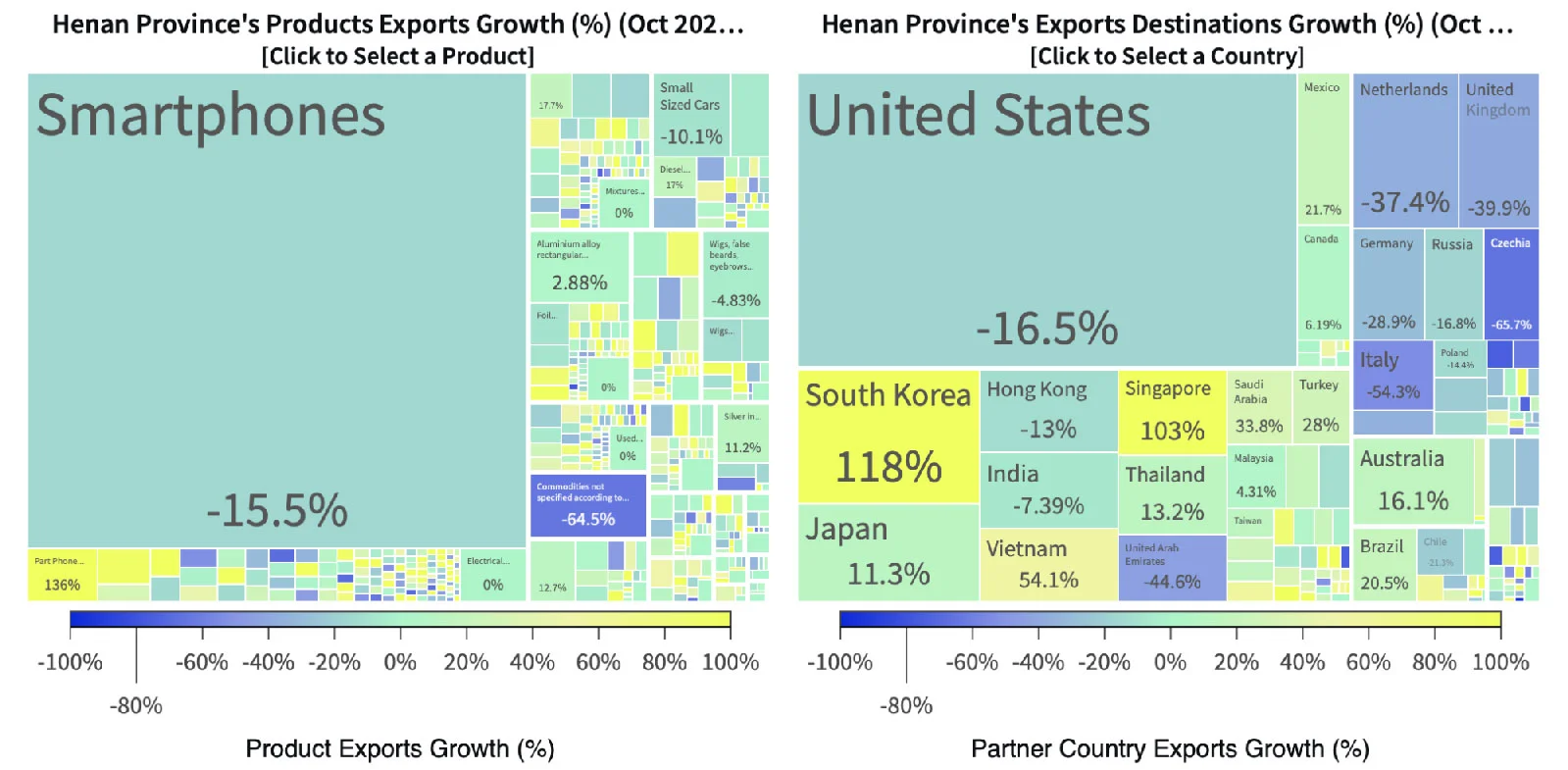 Although some reports point to Apple moving manufacturing from China to India or Vietnam, it remains to be seen how zero-COVID policies will affect Apple's reliance on Chinese manufacturing for its flagship product.
More broadly, Apple is taking a big step towards reducing its dependence on Asia-based manufacturing by building chips in the US for the first time in nearly a decade. The tech giant will work with Taiwan Semiconductor Manufacturing Co. (TSMC) to assemble a factory in Phoenix in 2024. This move marks an important step in Apple's efforts to diversify its supply chain and reduce its dependence on Asia-based manufacturers —and benefit from the incentives of the CHIPS Act signed by President Biden early this year.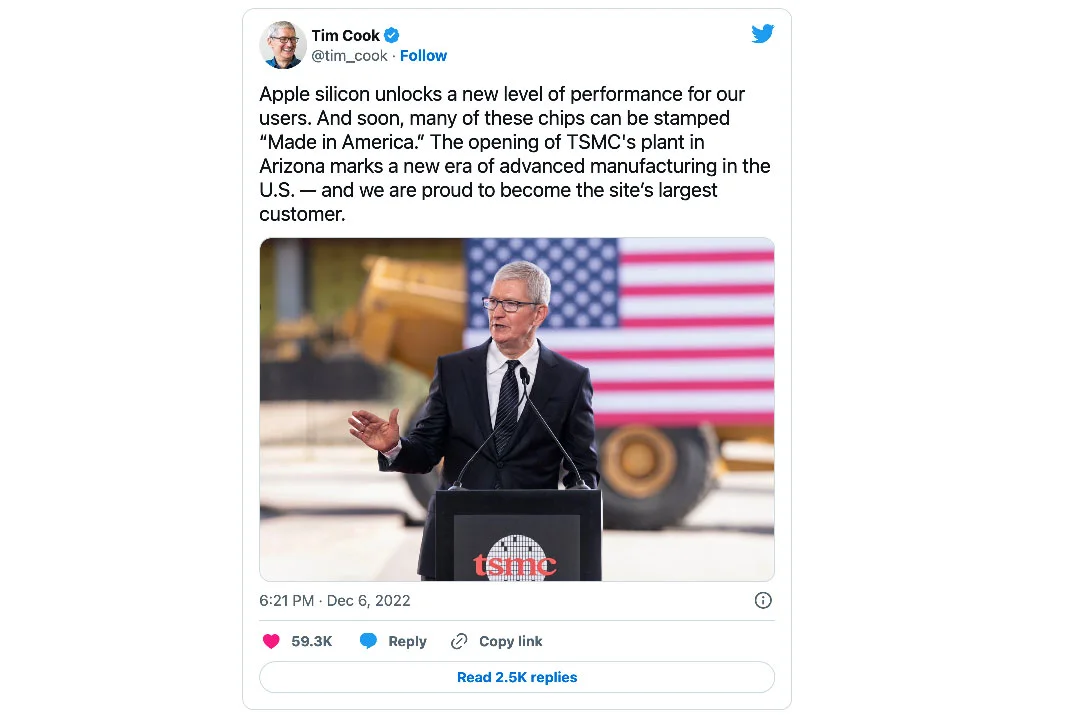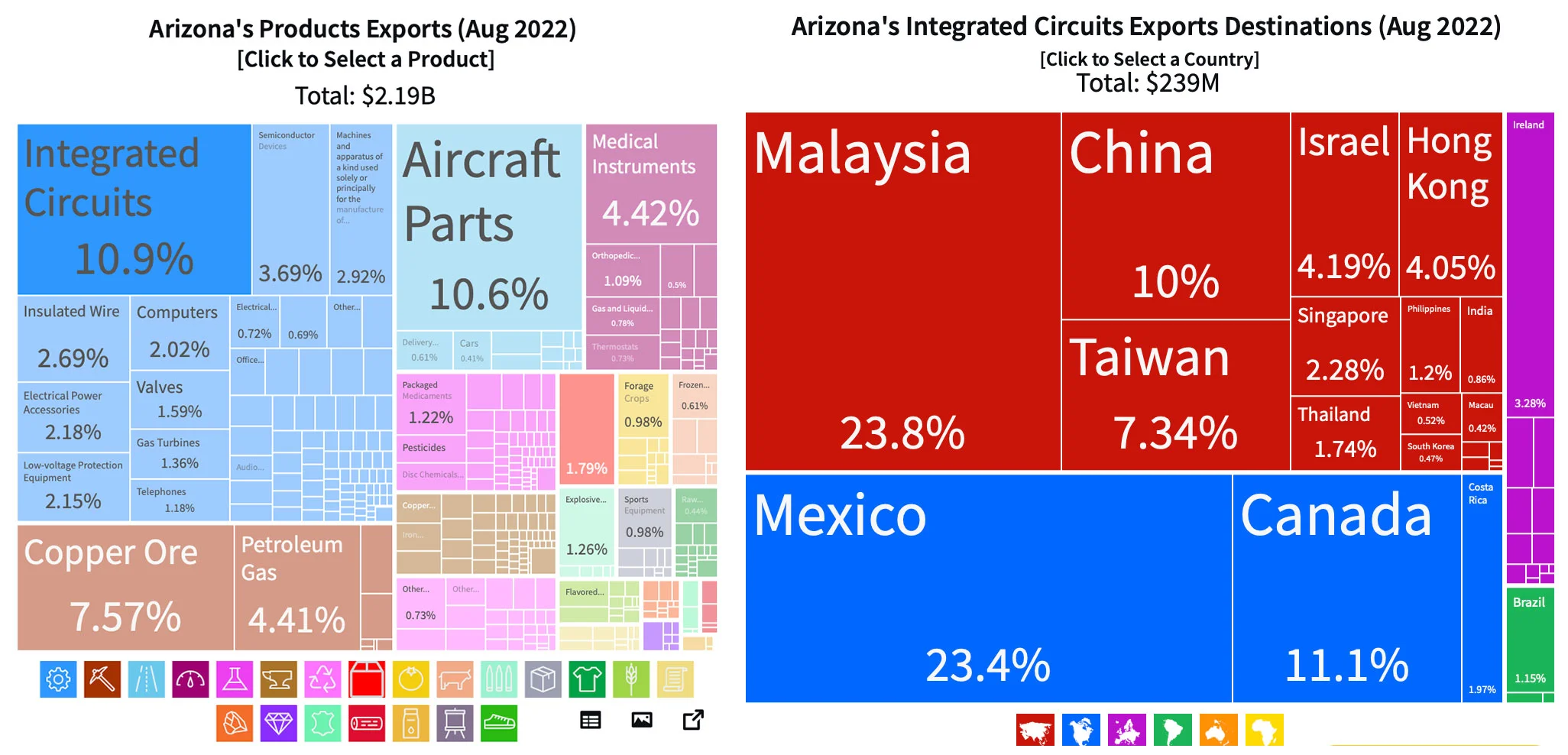 Zero-COVID has significantly impacted the world's second-largest economy. Moreover, even as the country eases its Zero-COVID restrictions, the impact on trade will continue to be felt, further weighing on China's economy.
Although trade from China in the short term might rebound, companies could see current disruptions as an incentive to diversify their supply chains and move production to other countries, unlocking opportunities elsewhere.