Haiti's Elusive Path to Development Might Begin With T-shirts
When you buy a T-shirt made in Haiti, you are getting more than an inexpensive piece of clothing. It is a tale of resilience, sacrifice, missing opportunities, and hope for a better future.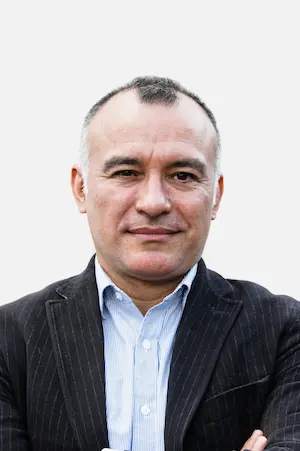 By Gilberto García-Vazquez
Affected by colonialism, economic embargoes, political instability, and natural disasters, Haiti's elusive path to development might begin with T-shirts.
Since the approval of the HOPE Act in 2004, Haiti's garments exports to the US have doubled. The garment industry is Haiti's largest formal employer, providing 55,000+ jobs & supporting more than 450,000 people (1), After the tragic loss of life and devastation caused by this week's earthquake in Haiti, the industry has an important role to play in the long recovery process (see: Worker Rights Consortium).
In 2019 Textiles represents more than 80% of Haiti's exports.
However, this is only a fraction of its sophistication before a trade embargo devastated Haiti's economy in the 90s. Factories that flourished in the country relocated to other regions, never to return to Haiti.
By 1994, only 44 of the 145 apparel factories operating in the country before the economic embargo were still in business, and the number of workers employed in this industry declined from 44,000 to fewer than 8,000 in 1996 (2).
It will take more than ten years of preferential trade policies to Haiti from the US for the industry to reach the same level of exports that it enjoyed at its peak in the 80s.
Haiti's apparel exports to the United States have grown significantly since the passage of the Haitian Hemispheric Opportunity through Partnership Encouragement Act (HOPE Act) in 2004. The HOPE Act provided duty-free access for apparel produced in Haiti to the US.
In May 2010, President Obama signed the Haiti Economic Lift Program Act. (HELP Act), to further expand existing preferences for apparel and establish new preferences for certain non-apparel textile goods.
In 2019, Haiti's apparel exports to the United States totaled $1.2 billion, up from $0.2 billion in 2002.
Sweatshops are a consequence of the division of labor, part of an economic transformation that began with the Industrial Revolution, when people — mostly women — left farms to work in factories. Sweatshops tend to disappear as countries grow wealthier.
This process of industrialization, from hand production methods to a mass mechanised system, started two hundred years ago in Great Britain, and It quickly spread to the United States, Hong Kong, South Korea, China, and other countries in Southeast Asia. As these economies grew richer, sweatshops moved to other regions in search of cheaper, more abundant labor.
Haiti's apparel sector has achieved impressive growth over the past two decades, overcoming significant obstacles along the way, including natural disasters, economic embargoes, colonialism, and political instability.
Haiti's apparel industry opens an opportunity to diversifying and upgrading its product offerings. For instance, there is now greater capacity to produce more complex products such as outerwear, tailored items, lingerie, umbrellas, and packing bags.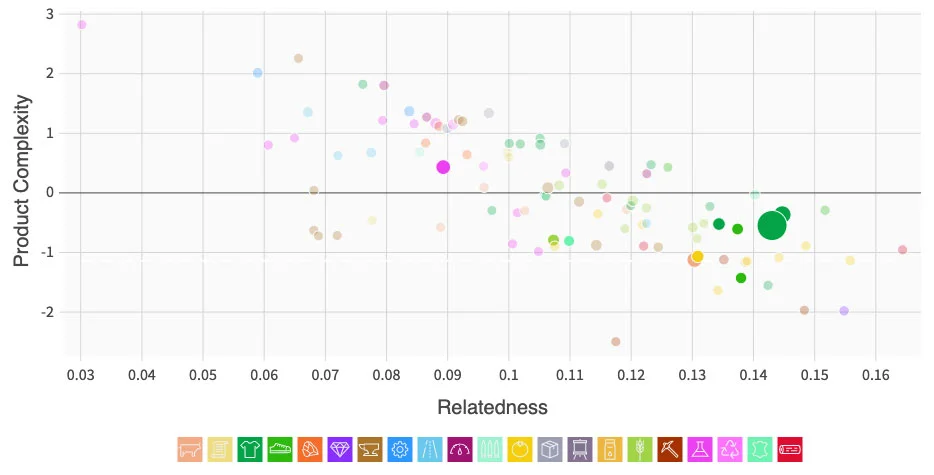 Haiti's Diversification Frontier
Today, the first postcolonial black republic faces a new set of internal challenges and a shifting global apparel market. In the years ahead, Haiti will need to move to more complex products and industries.
If you are rooting for the country that, inspired by the ideals of the American revolution, embraced before any other nation in the continent the path of abolition, self-determination, and racial equality, you might start by buying more T-shirts made in Haiti.